Make an Impact with Custom Embroidery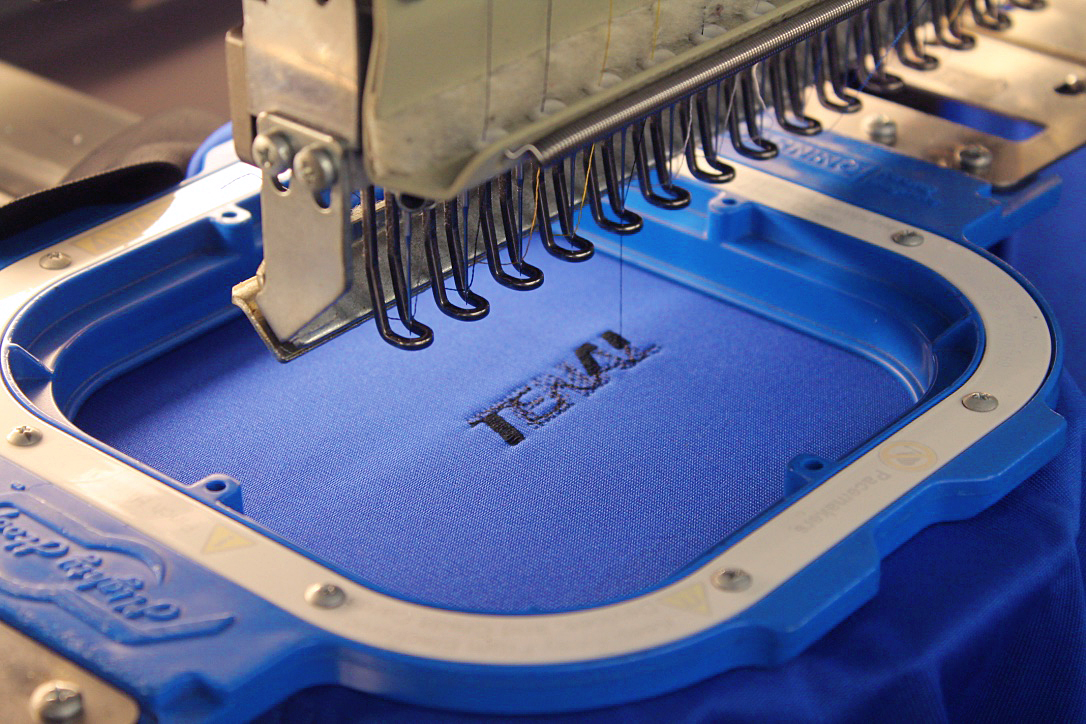 What is Custom Embroidery?
Embroidery is a needle and thread decorating method used on fabric. It can be produced on a machine or even by hand. At Excel Images, we produce custom embroidery on our series of fast and accurate embroidery machines.
Our experienced staff will make sure your design comes out right every time. Having trouble coming up with a design? We can help you create a unique custom embroidery design. See your company logo or personal design come to life in thread! Custom embroidery works great on hats, polos, and outerwear.
Since custom embroidery looks professional, it is often used on branded apparel. We have a wide variety of custom embroidery colors to choose from. Use as many colors as you like since it has no effect on pricing.
Our Process:
The process of converting your logo into embroidery stitches is what's known as "digitizing" your logo. Using advanced software and a trained eye, our in-house artists painstakingly reconstruct your logo file by hand. We place stitches with care to produce a  clean, professional, and eye-catching design.
Once we convert your graphic, the process is complete. Your custom embroidered artwork is now ready when you call again to reorder. We store your design in our machines to accurately  reproduce your logo again and again. It's high-tech execution with age-old needle and thread appeal.
Need help picking garments? Contact us for knowledgeable, courteous help in choosing the right apparel at the right price for you.
Look Professional
Add an upscale look to your company's shirts, jackets, hats, bags, and more with custom embroidery from Excel Images. If you have a logo that was designed for print or the web, or just an idea, send it to us and we can take care of the rest.
Big or Small – We'll Stitch 'em All!
You don't need to be a large company to get a big branding boost from apparel featuring custom embroidery. Our customers range from small start-ups to fortune 500 companies.
Custom branded apparel can get employees excited about the company's mission and their jobs. It makes an obvious impact on everyone around them. So when you're looking to tailor your image, make sure to outfit your team in professional custom embroidered garments from Excel Images.
Custom Embroidery Designs